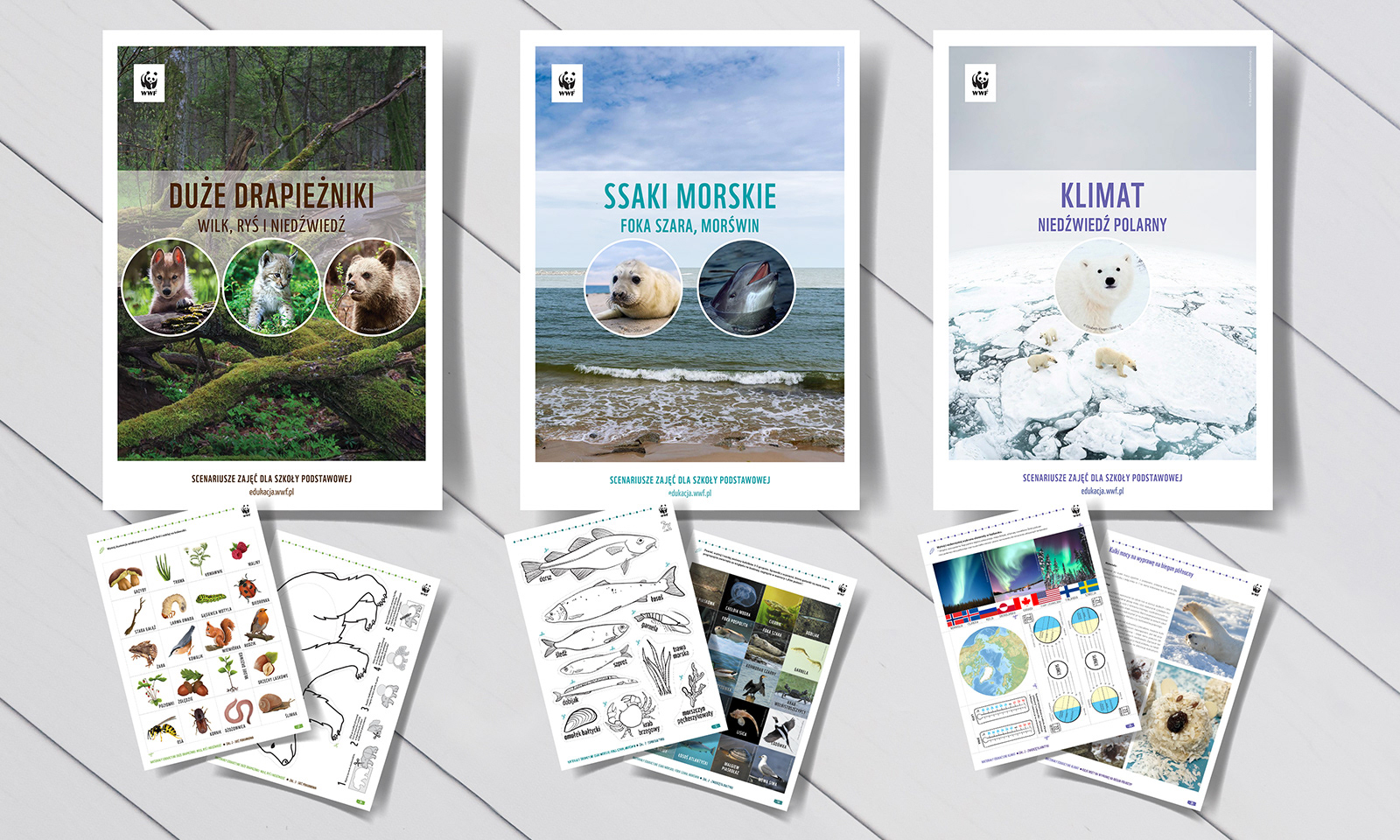 Zestaw trzech, bardzo bogatych Narzędziowników Polskiej Fundacji WWF, które mają być pomocą dydaktyczną dla nauczycieli szkół podstawowych. Każdy z nich zawiera kilkanaście scenariuszy, które można wykorzystać na lekcjach dodatkowych lub przyrody. W PDF-ach, które są dostępne całkowicie za darmo, można znaleźć zagadnienia, które w prosty sposób przekażemy młodszym dzieciom. Dodatkowo, oprócz funkcji edukacyjnej, Narzędziowniki rozwijają wyobraźnię oraz zdolności motoryczne. 
Miałam przyjemność współpracować z Fundacją WWF przy całościowej kreacji tych bogatych w wiedzę zeszytów. Wykonałam do nich ilustracje, pracowałam nad składem, wykonywałam rysunkowe instrukcje do zadań, a także nad całym wyglądem Narzędziowników. Dodatkowo oprócz zeszytów przyrodniczych powstały materiały poboczne tj. reklamy, mailingi i banery internetowe.

---
A set of three very rich Toolboxes of the Polish WWF Foundation, which are tools for  primary school teachers. Each of them contains several scenarios that can be used for additional lessons or biology lessons. In PDFs, which are available for free, you can find issues that we can easily pass on to younger children. In addition to the educational function, Toolmakers develop imagination and motor skills.
I had the pleasure to work with the WWF Foundation on the overall creation of these knowledge-rich notebooks. I made illustrations for them, worked on the composition, carried out drawing instructions for tasks, and also on the entire appearance of Toolmakers. In addition to nature notebooks, side materials were created, i.e. ads, mailings and internet banners.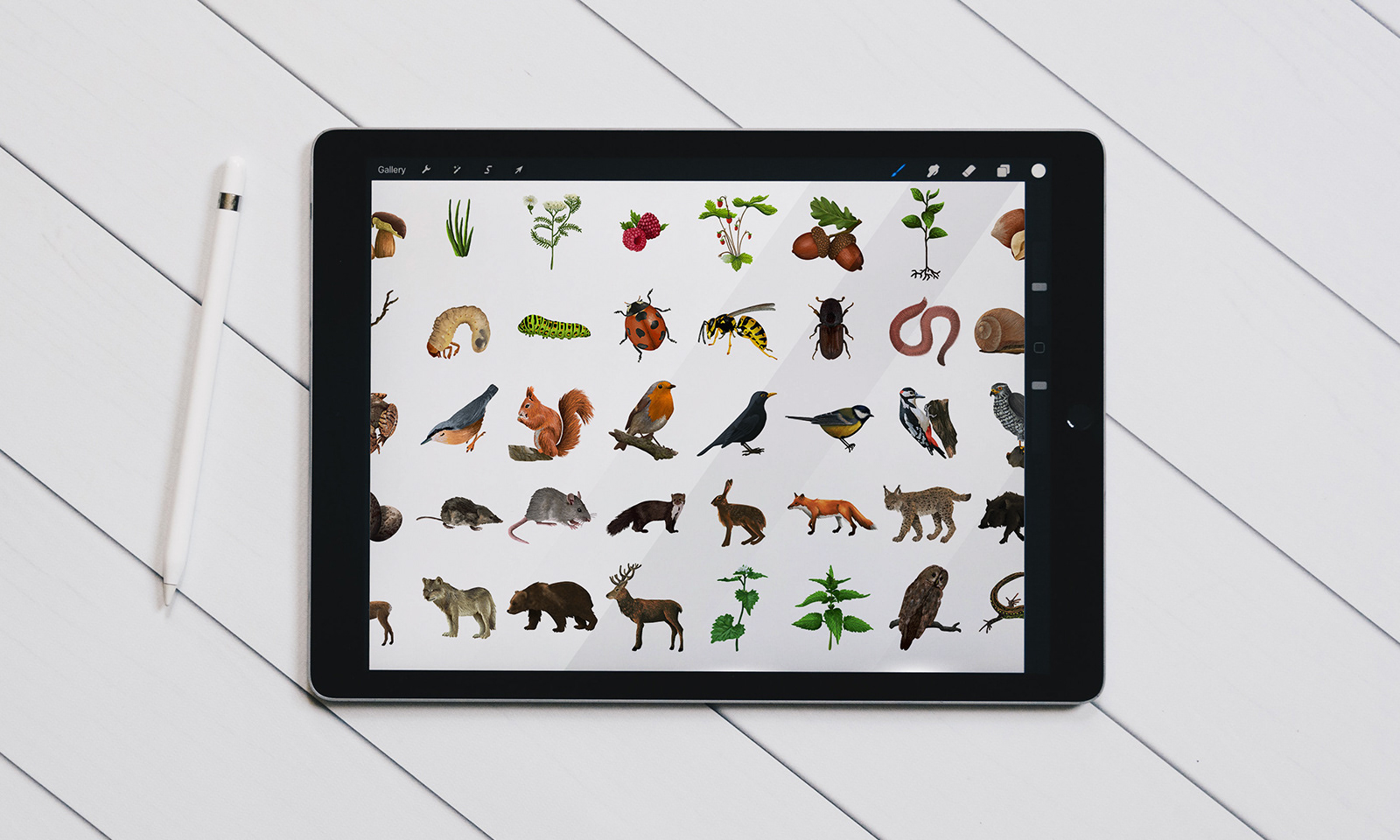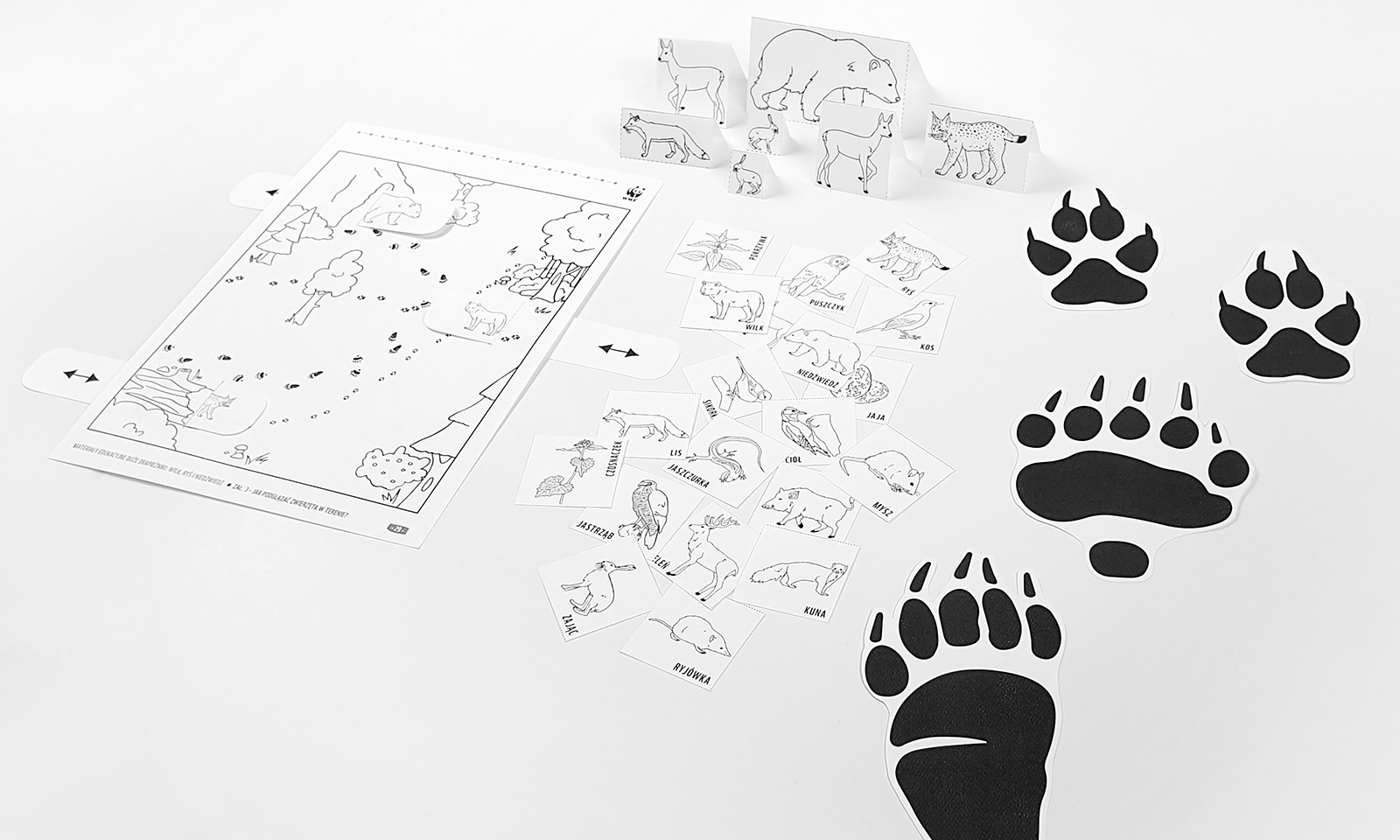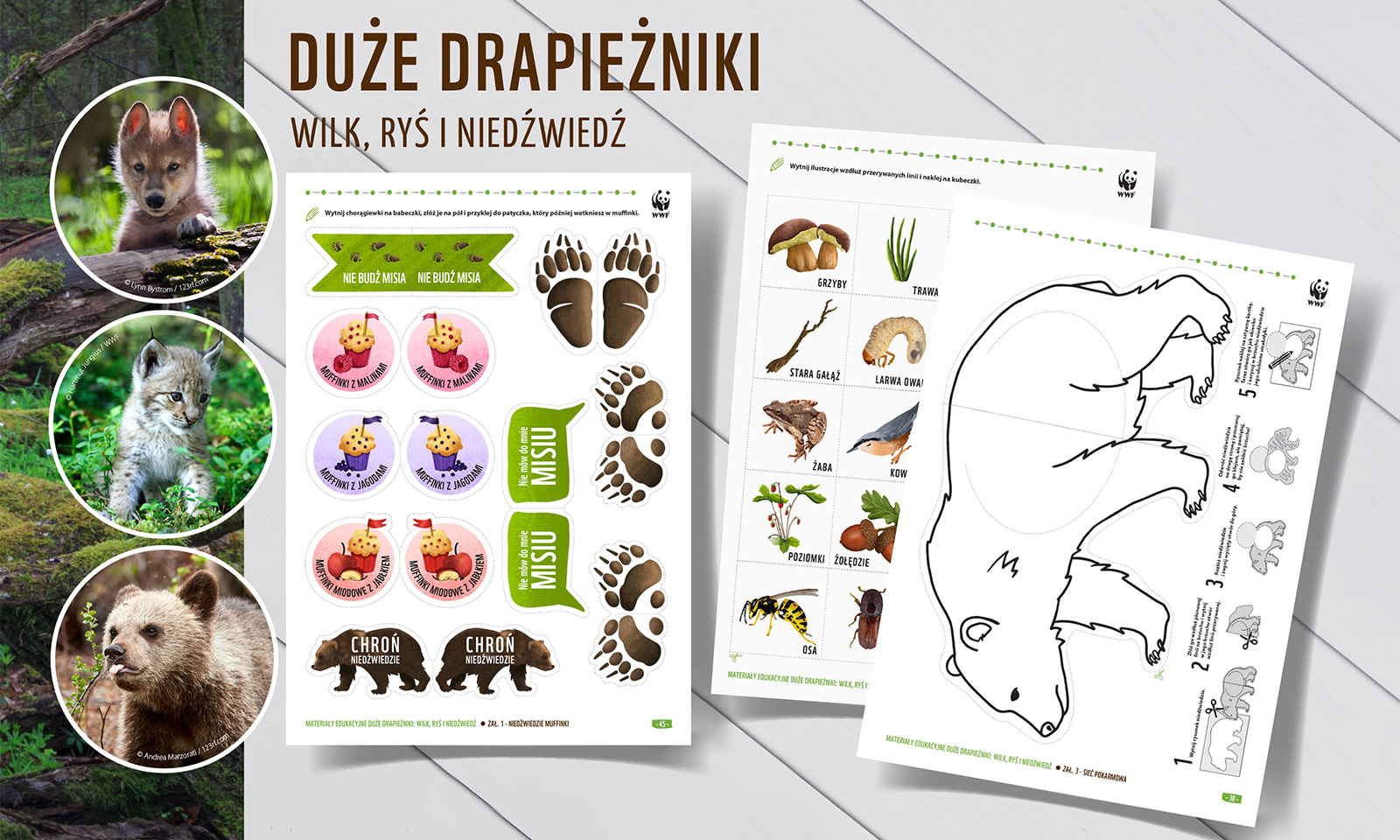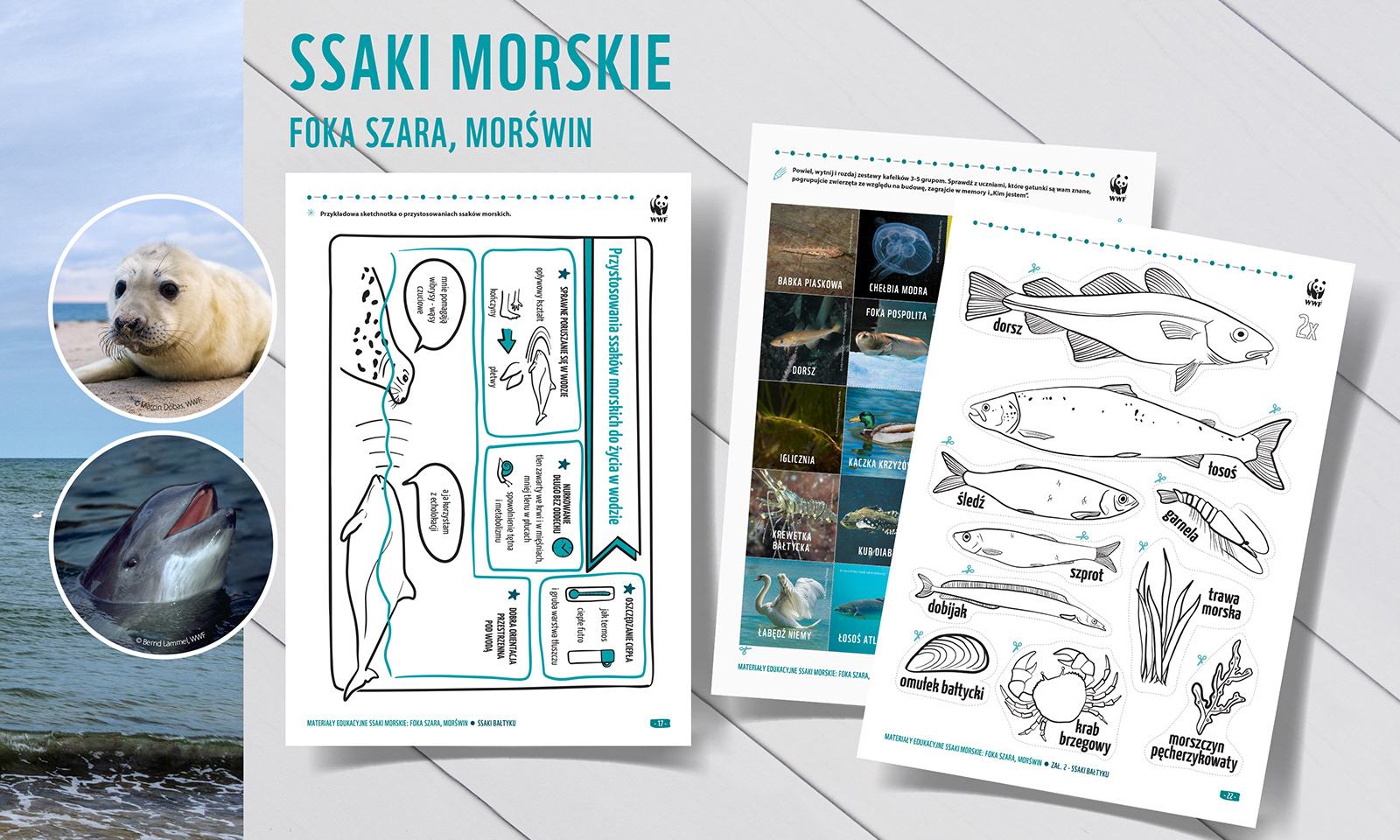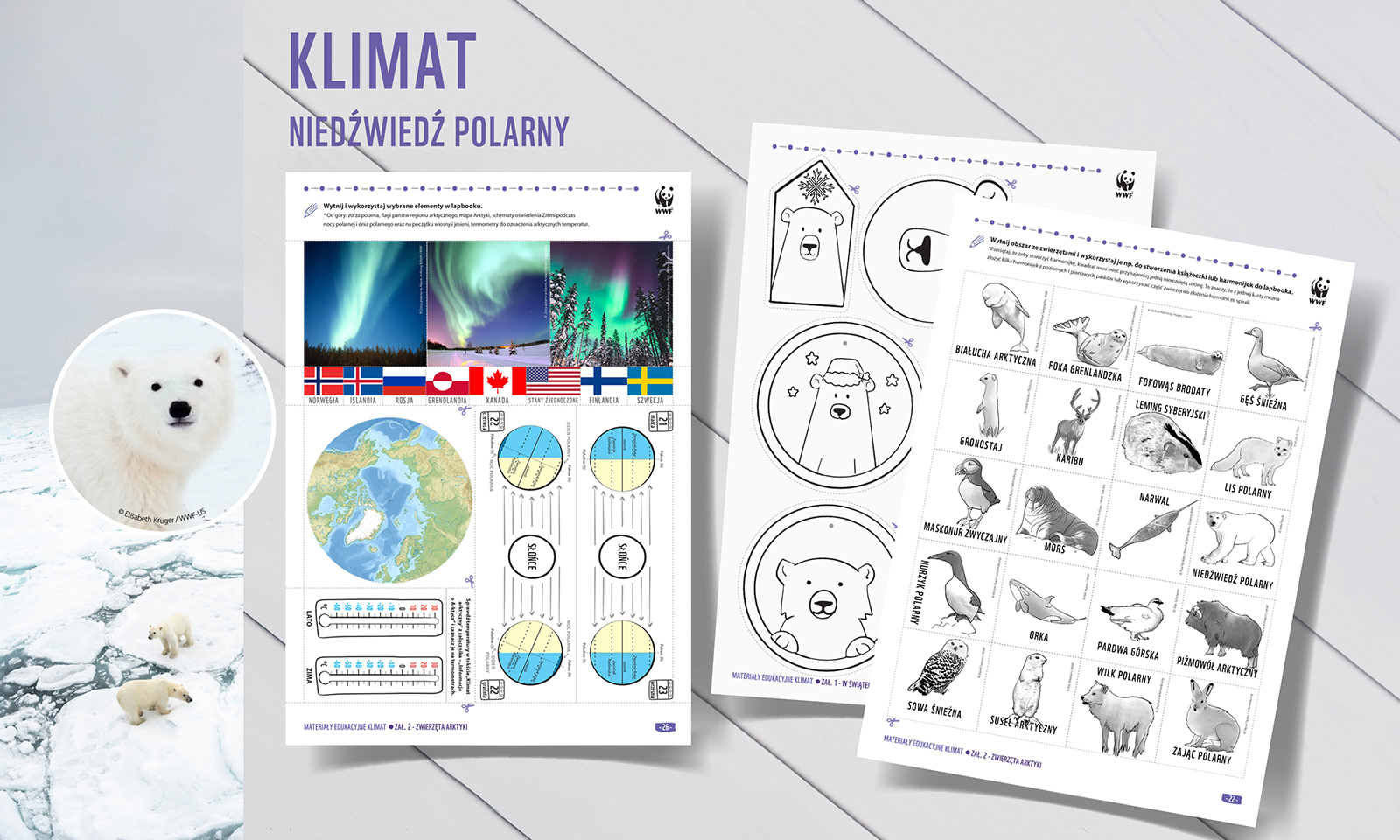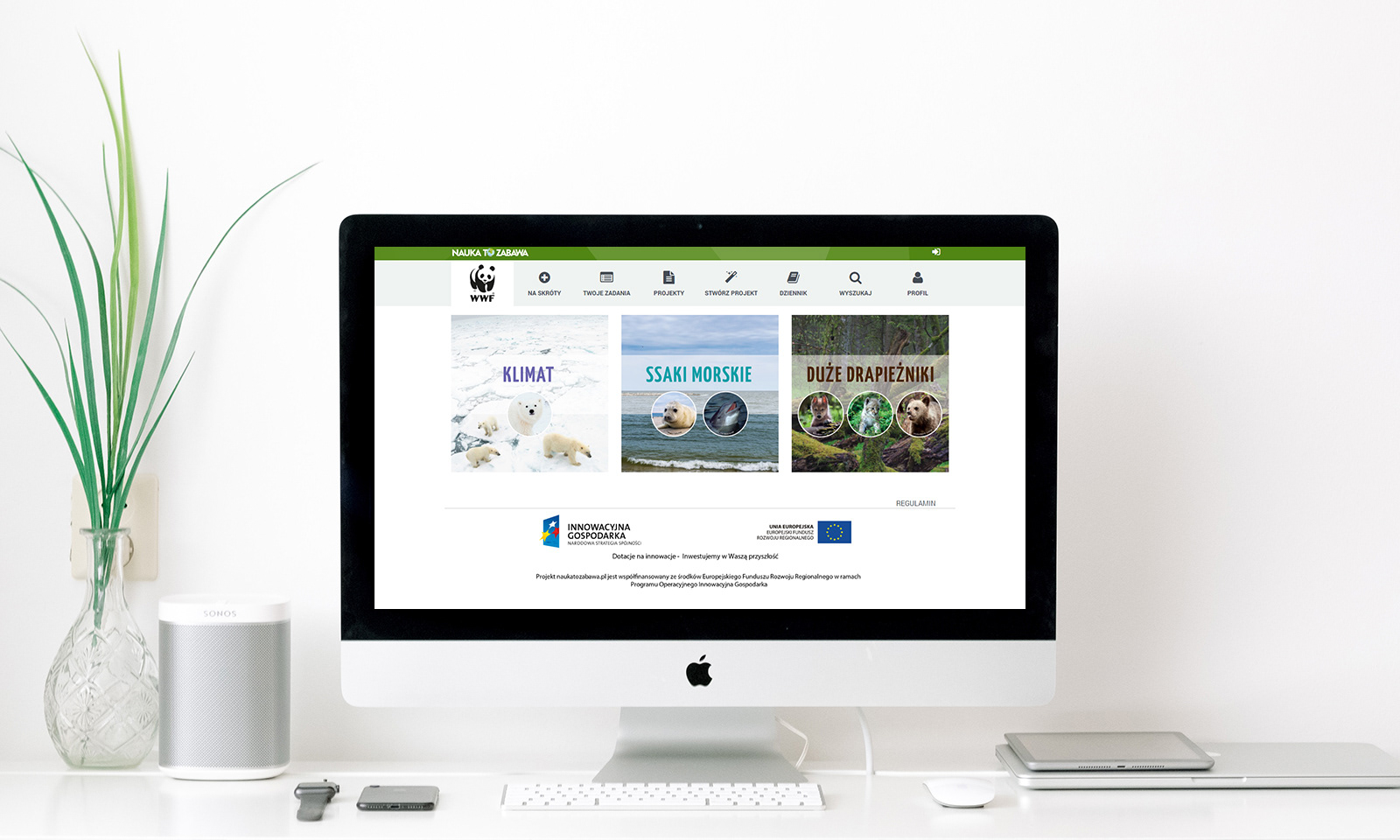 Inne materiały drukowane, w których pojawiają się informacje dotyczące narzędziwników (również wykonane przeze mnie): 
1. - kalendarz WWF 2020
2. - Magazyn WWF Planeta - październik 2019
---
Different materials in wich are infos about toolboxes for children (made by me too):
1st - WWF callendar 2020
2nd - WWF Planeta (Planet) magazine - october 2019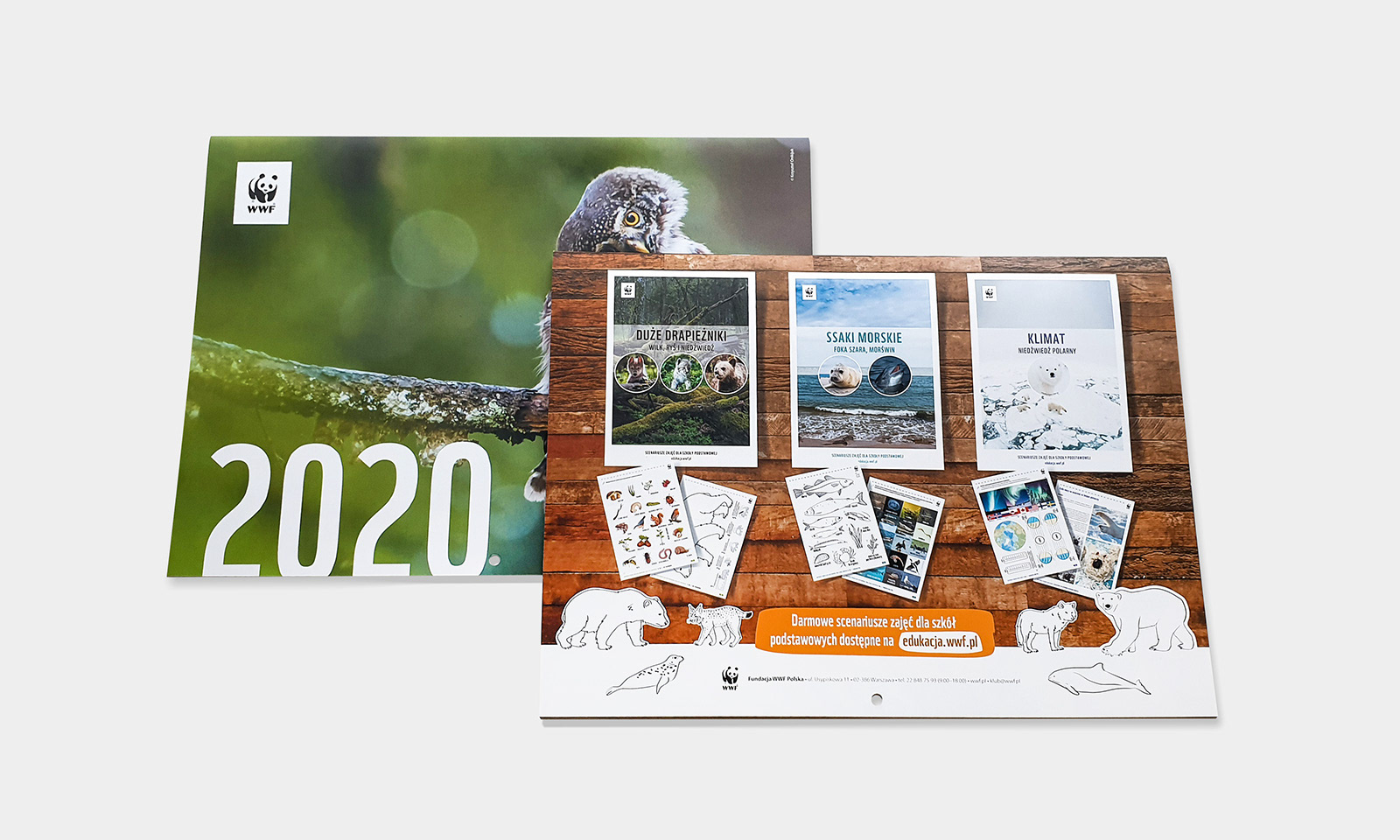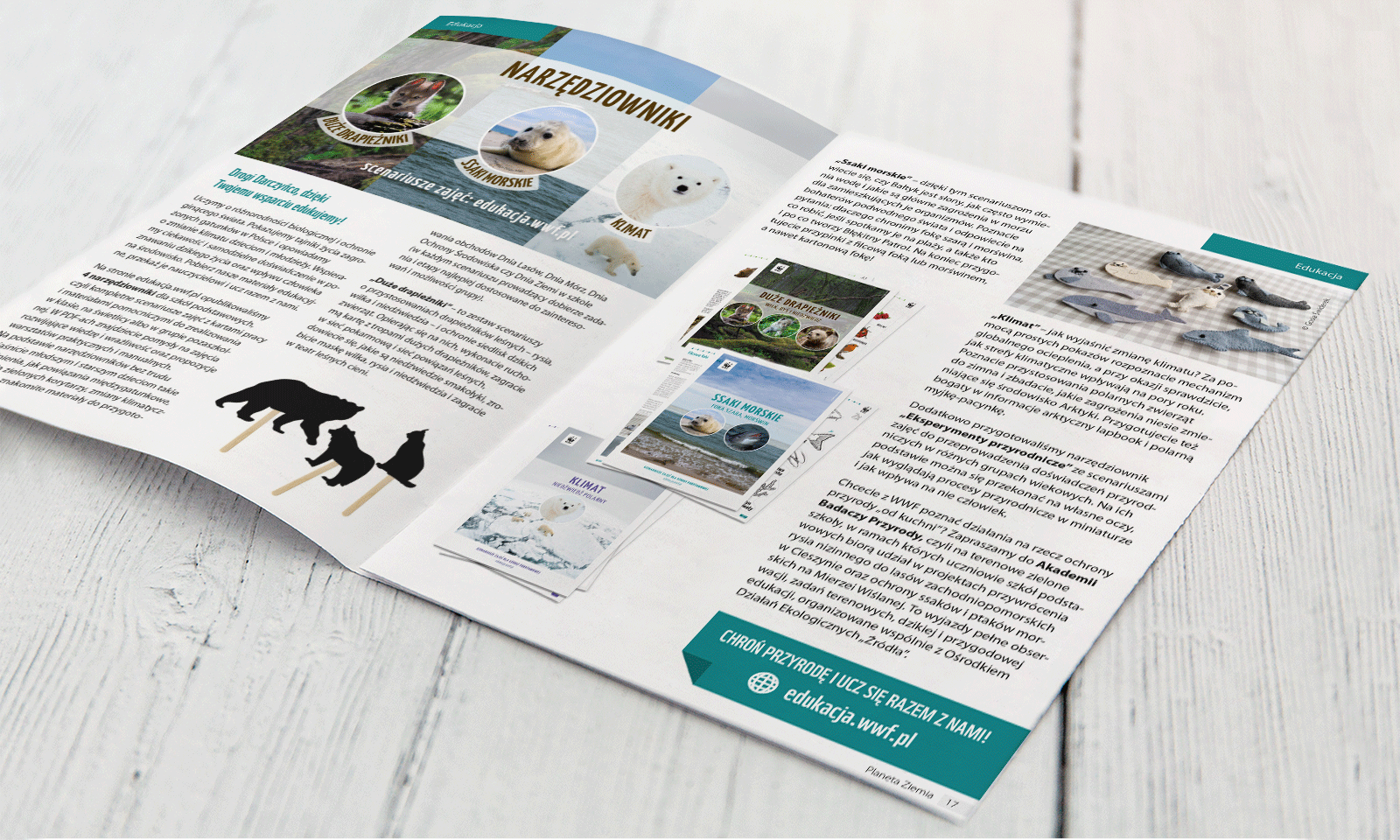 Materiały są dostępne do pobrania za darmo ze strony
WWF edukacja
.
---
Materials are avaiable for free from website
WWF education
(only in Polish).
Autorka (author):

Gosia Świderek 
Redakcja me

rytoryczna (

substantive editing)

:

 
Duże drapieżniki (large presators) - Stefan Jakimiuk,
Ssaki morskie (sea mammals) Rafał Jankowski, 
Klimat (climate) 
- Marta Anczewska 
Korekta (correction):

Marta Zdanowska 
Oprawa graficzna i skład (graphic design and DTP):

Karolina Jakubowska, Direct Channel Sp. z o.o. 
Kierowniczka projektu (project manager):

Irka Jazukiewicz 
Copyright: CC BY-NC-ND 4.0